The best time to plant a tree is ten years ago. The second best time is now.
The first step towards change usually feels like the hardest. But once we begin the work, we are often met with the feeling the freedom, relief, and excitement of change.
I'm Dr. Randi Fredricks, a psychotherapist and counselor located in San Jose, California. I specialize in helping people struggling with anxiety, depression, addiction, and relationship issues. My goal is to provide quick symptom reduction in an atmosphere of safe and unconditional acceptance. I've found that people can experience results quickly when the right therapeutic approaches are used.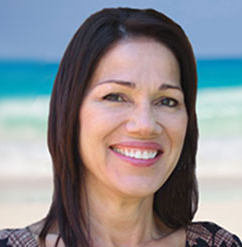 I offer a number of proven therapy methods that I developed while studying for a Masters and Ph.D. in Psychology as well as performing research and writing books on communication, mental health and alternative medicine.
My distinctive multiprong approach allows me to use considerably more techniques than traditional therapists and psychologists. Counseling and psychotherapy can be life-changing when the right methods are used.
My approach to therapy is client-centered, placing your wellbeing as my priority. With compassion and humor, I'll guide you in developing the self-awareness, skills and solutions you need so you can move beyond your struggles and live up to your potential. My approach is flexible and practical, tailored specifically to meet your needs and getting to the root of what is getting in your way.
If you have any questions, please give me a call. I would love to talk about the possibilities for your future.
Warmly,
Dr. Randi Fredricks, Ph.D., LMFT