Natural Remedies for Anxiety
Anxiety is the most common reason for people to come to counseling. Many people who are suffering from anxiety think it is vital that to consider natural remedies for anxiety first. This is because they are apprehensive about facing an eternity of taking anti-anxiety (anxiolytic) medicines, a few of which are highly addictive. I can help you to find complementary and alternative treatments that will help with many symptoms of anxiety.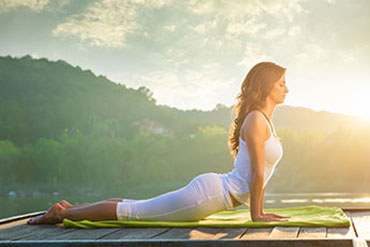 Research from Harvard University found that more with anxiety sought out alternative healthcare over traditional mental healthcare.
Over fifty percent of individuals who reported attacks used some type of alternative healthcare within the previous year including natural remedies for anxiety. Examples of alternative treatment used included herbal treatments, special diets, and yoga.
Natural Remedies for Anxiety
Studies have shown that there are many effective natural remedies for anxiety particularly when used with anxiety counseling. For instance, studies have proven that Eye Movement Desensitization & Reprocessing (EMDR)is an effective therapy for post traumatic stress disorder. Other good examples of alternative therapies include meditation and relaxation training, both of that have been used effectively in treating anxiety. Furthermore, you will find a number of other natural treatments which have been proven helpful in dealing with anxiety.
Another good example of a very effective natural therapy to reduce anxiety is nutrition therapy. Research has shown that there are a wide variety of dietary changes you can make to reduce the symptoms of anxiety. Additionally, other studies have found that certain nutrition deficiencies and imbalances can create anxiety.
Anxiety Medications vs. Natural Remedies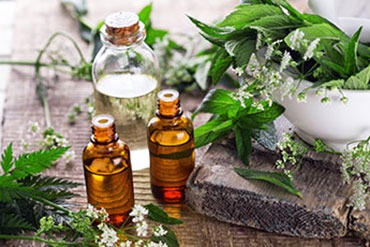 Making a decision whether of not to take anxiety medications is a very personal choice. Obviously, you will find occasions when panic disorders are extremely severe and so crippling that medicine is needed. Even in such instances, natural remedies for anxiety can frequently reduce the quantity of medication needed in addition to undesirable unwanted side-effects.
In order to get the best results when using natural remedies for anxiety, it is best to get guidance from an anxiety disorders specialist. In addition to a Master and Ph.D., in psychology, I have a doctorate in naturopathy (natural medicine), as well as certifications and training as a nutritionist, herbalist, EMDR, auditory processing therapy, and hypnotherapy. In using natural therapies it is important to work with someone who is a psychotherapist as well in order to monitor your improvement.
In my therapy sessions, I use a mixture of psychotherapeutic and natural techniques to assist in alleviating anxiety. With the right support, education, and modification of actions and lifestyle, lots of people enjoy success in reducing their anxiety symptoms.
You will find many complimentary and alternative treatments which have been used effectively to assist alleviate depression. Such treatments have obtained favorable attention in recent research.
Expert in Natural Therapies for Anxiety
My book Healing & Wholeness: Complementary and Alternative Treatments for Mental Health describes how therapy and natural techniques can help individuals to get over anxiety rapidly and appreciate lasting results. If you would like to learn more, make an appointment to come in.