Fees, Insurance and Office Policies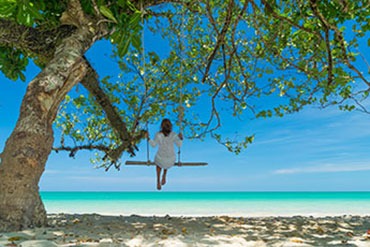 Some of the first and most common questions from potential clients about anxiety counseling are about the fee and whether insurance will cover the cost.
The information below explains my policies and procedures for insurance reimbursement and my session fee.
Please note that each session is 45 minutes in length and the session fees listed below apply to the type of therapy/counseling that is reserved at the time the appointment is scheduled. Please call the office at (408) 264-3082 if you have any questions.
Fees
Individual Therapy 45-minute Session $200.00 (adults 18 years of age and older)
Couples Counseling 45-minute Session $300.00
Family Therapy 45-minute Session $300.00 (two to three people)
Note: I am currently only offering individual therapy. I have suspended doing couples counseling and family therapy until further notice. Please call me if you would like a referral for couples counseling or family therapy. Thank you for your understanding.
Payment
Fees are due at the beginning of each session. Credit card (Visa and MasterCard) and cash payments are accepted.
Cancellation Policy
If you need to cancel or reschedule an appointment, please do so by phone by calling 408-315-0645 with 48 hours notice before your scheduled appointment time. This allows my office time to offer that hour to someone else. If you do not show for your appointment, or if you cancel or reschedule with less than 48 hours notice, you will be charged the regular fee for the type of therapy/counseling session that you reserved.
Insurance
About 70 percent of licensed therapists in California do not take any type of health insurance. Like this vast majority, I do not take insurance. However, many PPOs and HMOs will cover all or a portion of the fee. If you would like to use your insurance, please contact your insurance company and ask what coverage you have to see an "out-of-network provider." Make sure you tell them that I have a Ph.D. as insurance companies usually reimburse at a higher rate for therapists with a Ph.D. Your insurance company will tell you what your coverage is.
When you come to the office, you will pay for your sessions as you go. If you request it, you will receive a superbill once a month that you can submit to your insurance company for reimbursement.
Why don't I directly participate with most insurance companies?
Confidentiality

 

– An insurance company can require the submission of sensitive treatment information from in-network providers, and I have no assurance that this information will be protected with the utmost of confidentiality once it is received by that company. By working out-of-network, I can better protect your privacy.
Treatment Management

 

– An insurance company has the option of restricting treatment due to directives that may not match the client's needs. Examples would include the length of treatment or the type of treatment used. By taking the insurance company out of the equation, I am able to work with you collaboratively in setting the direction of your treatment.
Time

 

– Because psychotherapists and

 

anxiety disorder specialists

 

are unlike doctors in that they see only one patient per clinical hour (e.g. a 45 minute session), and the visits are one-on-one (unless the modality is couples or family therapy), those who choose to work as in-network providers with multiple companies must cram their schedules with large patient loads in order to compensate for the low provider reimbursement rates which are part of being an in-network participating provider. I reject this model because I believe that it is clinically and ethically important to be thoroughly prepared and "fresh" for each client that I see. This allows me to offer the highest-quality services possible. I can also save the time that would be used for insurance company calls and paperwork and instead devote it to client care.