Film Recommendations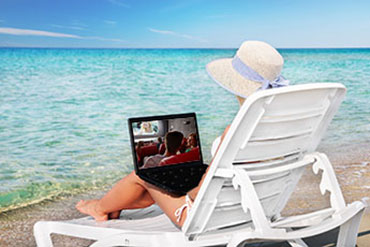 In my anxiety counseling sessions, I often provide Cinema Therapy film recommendations as an adjunct to our work together.
My clients have commented that they find that the work they do outside of sessions is a catalyst for further exploration during our counseling. I am an anxiety disorder specialist who frequently uses cinema therapy.
Of course, my film recommendations movies are intended to be in addition to psychotherapy, not instead of it. Although I'm familiar with the films listed, I am not necessarily in agreement with all aspects of them.
The following films can be purchased online at Amazon.com or from local San Jose and San Francisco area book and video stores. Most of them can also be rented at Amazon.com of Netflix.
As Good As It Gets. Jack Nicholson, Helen Hunt, Greg Kinnear. Director: James L. Brooks, 1997.
Copy Cat. Sigourney Weaver, Holly Hunter, Dermot Mulroney. Director: Jon Amiel, 1995.
House Of Games. Lindsay Crouse, Joe Mantegna. Director: David Mamet, 1987.
The Odd Couple. Jack Lemmon, Walter Matthau. Director: Gene Saks, 1968.
Pelican Brief. Julia Roberts, Denzel Washington. Director: Alan J. Pakula, 1993.
Girl, Interrupted. Winona Ryder, Angelina Jolie. Director: James Mangold, 1999.
Ordinary People. Donald Sutherland, Mary Tyler Moore. Director: Robert Redford, 1980.
Mommy Dearest. Faye Dunaway, Diana Scarwid. Director: Frank Perry, 1981.
Antwone Fisher. Denzel Washington, Derek Luke. Director: Denzel Washington, 2002.
Bastard Out of Carolina. Jennifer Jason Leigh, Jena Malone. Director: Angelica Huston, 1996.
Nuts. Barbra Streisand, Richard Dreyfuss. Director: Martin Ritt, 1987.
Prince of Tides. Barbra Streisand, Nick Nolte. Director: Barbra Streisand, 1991.
Thousand Acres, A. Michelle Pfeiffer, Jessica Lange, Jennifer Jason Leigh, Jason Robards. Director: Jocelyn Moorhouse, 1997.