Aromatherapy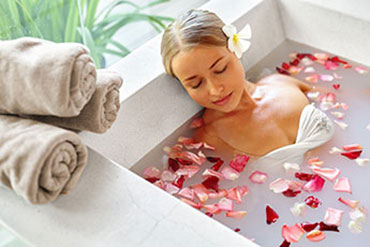 Aromatherapy is a therapeutic practice and natural anxiety remedy that utilizes aromatic plant oils and other aroma compounds for the purpose of altering one's mood, cognitive, psychological or physical well-being. It is typically offered as a complementary therapy alongside standard treatment.
The use of essential oils for therapeutic, spiritual, hygienic and ritualistic purposes goes back to a number of ancient civilizations including the Chinese, Indians, Egyptians, Greeks, and Romans '
Aromatherapists, who specialize in the practice of aromatherapy, utilize blends of therapeutic essential oils through inhalation, bathing, or in a topical application.  Essential oils can be anti-depressant, sedative, tranquilizing, and release endorphins.
Research on Aromatherapy for Anxiety
The use of aromatherapy essential oils in the treatment of anxiety has been well documented. In a number of trials, aromatherapy has alleviated anxiety and stress. Placebo-controlled research with 52 subjects tested the use of lavender, ylangylang, and bergamot essentials oils used once daily for 4 weeks. The study, performed at the Geochang Provincial College in Korea, evaluated the benefits of aromatherapy for the treatment of anxiety. At the 4-week mark, the blood pressure, pulse, subjective stress, state anxiety, and serum cortisol levels among the aromatherapy group were significantly lower.
Aromatherapy helps to reduce stress by acting on free radicals related to inflammation, aging, and carcinogenesis. A Japanese study determined that using lavender and rosemary was particularly effective at reducing both oxidative and psychological stress.
The researchers measured the saliva of 22 healthy participants after smelling lavender and rosemary essential oils. Various physiologically substances in saliva were examined, such as such as cortisol, secretory IgA, and alpha-amylase activity; all considered markers of stress. Both lavender and rosemary significantly decreased cortisol levels compared to placebo.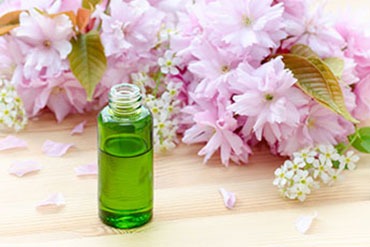 A second Japanese study looked at how lavender essential oils affected stress and arousal levels. The results suggested that lavender aromatherapy was associated with reduced mental stress and decreased arousal.
Some of the essential oils associated with an anxiolytic effect include lavender, ylangylang, bergamot, petigrain, neroli, bergamot, cypress, lavender, lime, marjoram, rose, and violet leaf. Other essential oils that have been found useful in producing a calming effect include lavender, rosemary, rose, frankincense, vetiver, chamomile, lemon, geranium, cinnamon, fennel, and rosewood.
Essential Oils for Anxiety
To be helpful in the treatment of anxiety, essential oils have to be pure. Synthetic or adulterated oils, although less expensive, will not give the desired effects and may even have adverse reactions. To insure quality, choose only oils that are guaranteed to be organic or ethically wild crafted, properly distilled or extracted, originating from a reliable source and priced accordingly. It is important that the oils are species specific, coming from only one source.
Like herbal medicine, aromatherapy involves powerful plant-based products that can cause adverse reactions. For example, certain essential oils are not recommend for use during pregnancy, and may be skin irritants or allergic reactions even if properly administered.
If you would like to learn more about how aromatherapy works with traditional psychotherapy in the treatment of anxiety, please call me office for an appointment.